Manage global payroll from a single platform
Pay a global team in one click in the currency of your choice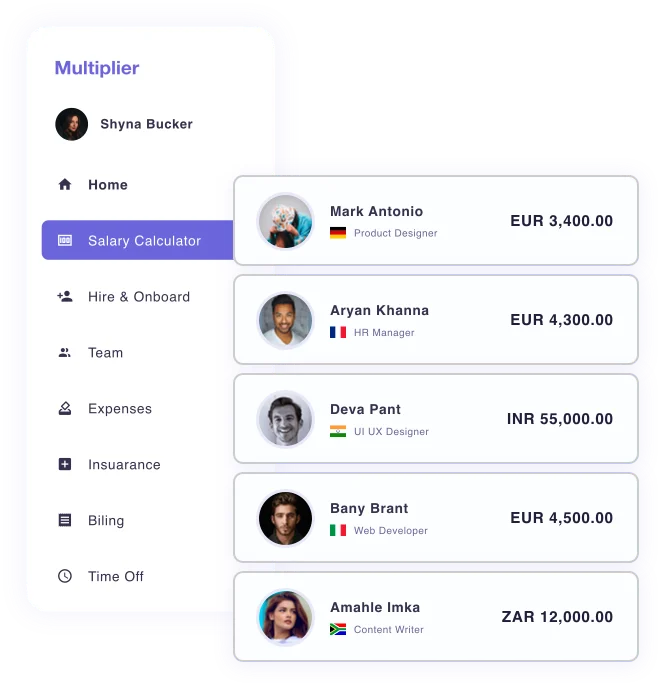 Manage multi-currency payroll
Multiplier lets you pay any number of global employees with ease. We support payments in multiple currencies without the hassle of maintaining individual documents or providers per country.
Make statutory social contributions
Whether it's CPF in Singapore, PF or PT in India, or Social Security in the USA, we can handle it! Our platform ensures that these payments are made according to country-specific requirements.
Grow your global team with Multiplier
Find the talent from anywhere in the world - Onboard them easily using the multiplier platform - set up payroll and benefits in a few clicks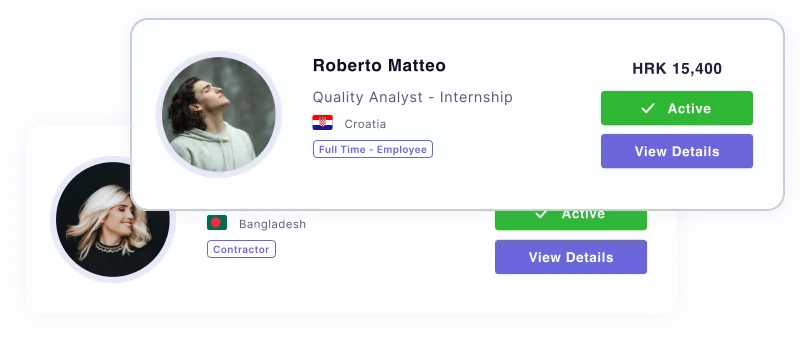 Manage payroll for any employment type
Save time and effort by making payouts for contractors and payroll for full-time employees from the same platform.
Pay the whole team in one click
Generate a single invoice and pay international teams' in their respective currencies in minutes. The dashboard provides a consolidated view so you can view global payroll from a central location.
Grow your global team with Multiplier
Find the talent from anywhere in the world - Onboard them easily using the multiplier platform - set up payroll and benefits in a few clicks