The main topic of the Running Remote conference—which took place in Montreal (and online) last month—is embedded right into the event's narrative: Future of Work.
The two-day event had a power-packed agenda focussing on "real-world" best practices from industry-leading, remote-first and hybrid companies. It showcased speaker presentations and panel discussions on topics ranging from asynchronous communication and commercial real estate to diversity, belonging, and inclusion.
Running in parallel to the speaker sessions, a remote work trade show was held in the historic New City Gas venue in downtown Montreal and was attended by leading remote-first and hybrid companies.
Here are seven key themes we picked up from the conference and why we think they will shape the future of the new distributed world order.
1. Bracing for a Remote-first Future
Elon Musk may have ruffled feathers by calling his staff to work a minimum of "40 hours a week from office or quit," but Apple, Atlassian, and Airbnb have shown that there is tremendous potential in leveraging a work-from-anywhere or hybrid policy. Apart from a few exceptions, companies across the globe are now revisiting their flexible work programs.
The future is not remote; TODAY is remote. That much we can be sure of. But just how much has remote work seeped into our everyday lives?
"I firmly believe that we are at the start of this long trend where companies big or small will adopt and enable a distributed workforce for their teams," our CEO Sagar Khatri said during the fireside interview at Running Remote.
"If you look back four or five years—before Zoom or Teams became mainstays—we hardly had any tools to communicate with global teams. The pandemic caused havoc in many people's lives, but when you evaluate the impact on our industry, it has really caused a seismic shift in people's mindset to adopt remote work."
The catalyst to unlocking a borderless and efficient workforce is empowering it to work from anywhere. At Multiplier, a distributed workforce is built into our DNA. We work toward creating a borderless, high-performance team that wins, and we empower our clients with the same. We ensure the reshaping of the demand-supply balance by:
Helping companies beat the talent crunch by finding the suitable candidates in other locations
Bringing lucrative, global opportunities to candidates anywhere in the world
Taking care of complex compliance aspects such as local entities, bank accounts, benefits, contracts, etc.
We call it the Multiplier effect.
2. Making Borderless Work Mainstream
The pandemic accelerated the changes that companies weren't aware of. The challenges have evolved – How to scale a distributed workforce? How to enable maximum efficiency across time zones? How can employees switch off from work? How to separate work time from personal time?
Once companies find the tools and the means to overcome these challenges, remote work will seamlessly integrate into just work.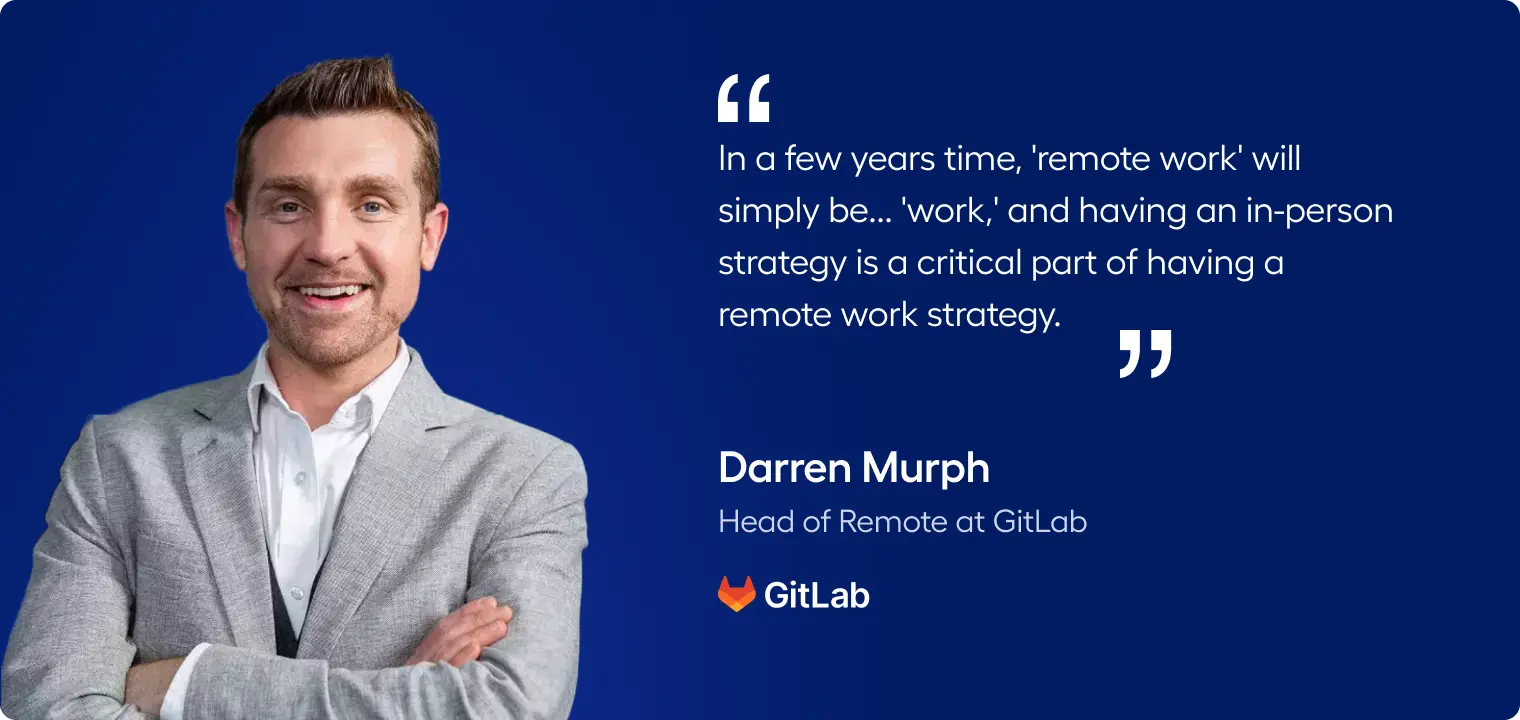 However, an effective global solution is vital for remote work to be mainstream. Across the world, talent crunches are projected only to get worse, barring in India, according to a recent Korn Ferry report. This will be a big headache for companies seeking to build teams within borders or time zones. The opportunities might be everywhere, but talent is not.
This is one of the key problems Khatri hoped to solve with Multiplier, "I was very convinced that the future of work was global, and if global looked like that (it had taken him six months to open a bank account in another country), there has to be a better solution." 
3. Aligning Values With Employee Needs
Today's employees want to work with companies whose values align with their own. It's what the World Economic Forum terms the rise of the 'belief-driven' employee. Their 2021 survey found that 50% of respondents were interested in working for companies committed to better work-life balance, low stress, and flexible work-from-home options.
But those values can feel empty without solid policies and commitment to the cause. Khatri recalled the case of an employee from a Singapore company, who told his CEO, "You claim to be an employer of choice. If you really want to be one, then give us a choice to work from anywhere."
As Dethra Giles, CEO of ExecuPrep, who spoke on "vibrant team culture" alongside Drew Calin, Global Director of Sales, Multiplier, said, the need for companies to now back up their words on team culture and inclusivity with appropriate action has become paramount.
"Culture will be measured in the outcomes, and that's going to be no matter where you are. Culture is people and action, not places and privileges."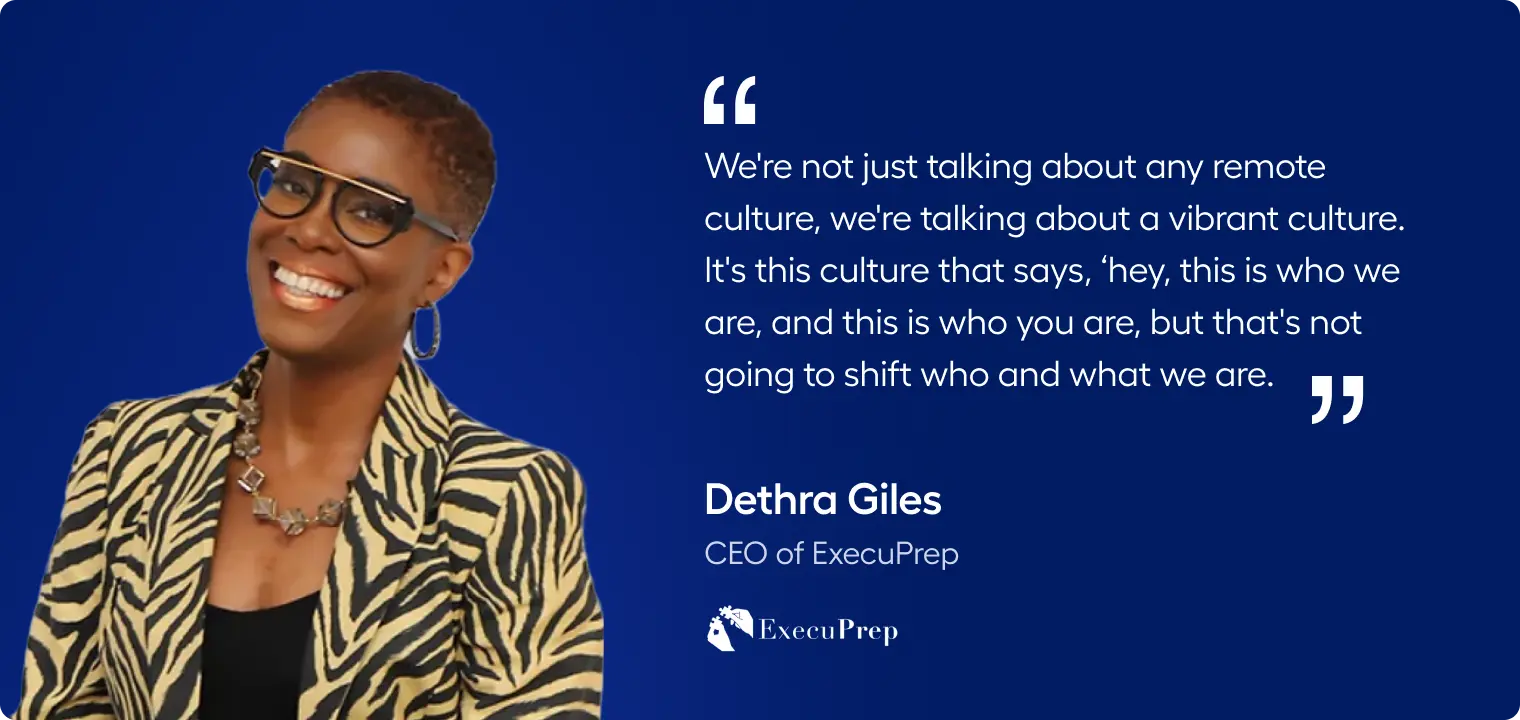 A win inside your company is as important as winning over your competition.  Multiplier used the same foundations when building its core values—trust, transparency, and thoroughness. Our all-remote philosophy helps promote a harmonious balance that brings out the best in employees.
4. Onboarding With Intent
Work from anywhere that works for you can be a winning mantra, but it is essential not to lose sight of how to make employees feel valued… and it starts from day one.
As Calin noted, "Perhaps the single most underestimated factor in distributed workforces—make the extra effort to ensure every employee feels catered to and prioritized."
As companies embrace all-remote or hybrid workspaces, the need to embed the company's purpose, or their why, becomes critical. From recruitment and onboarding to everyday work."It starts with onboarding," as Matt McKinney, Head of People Strategy, Poly, emphasized.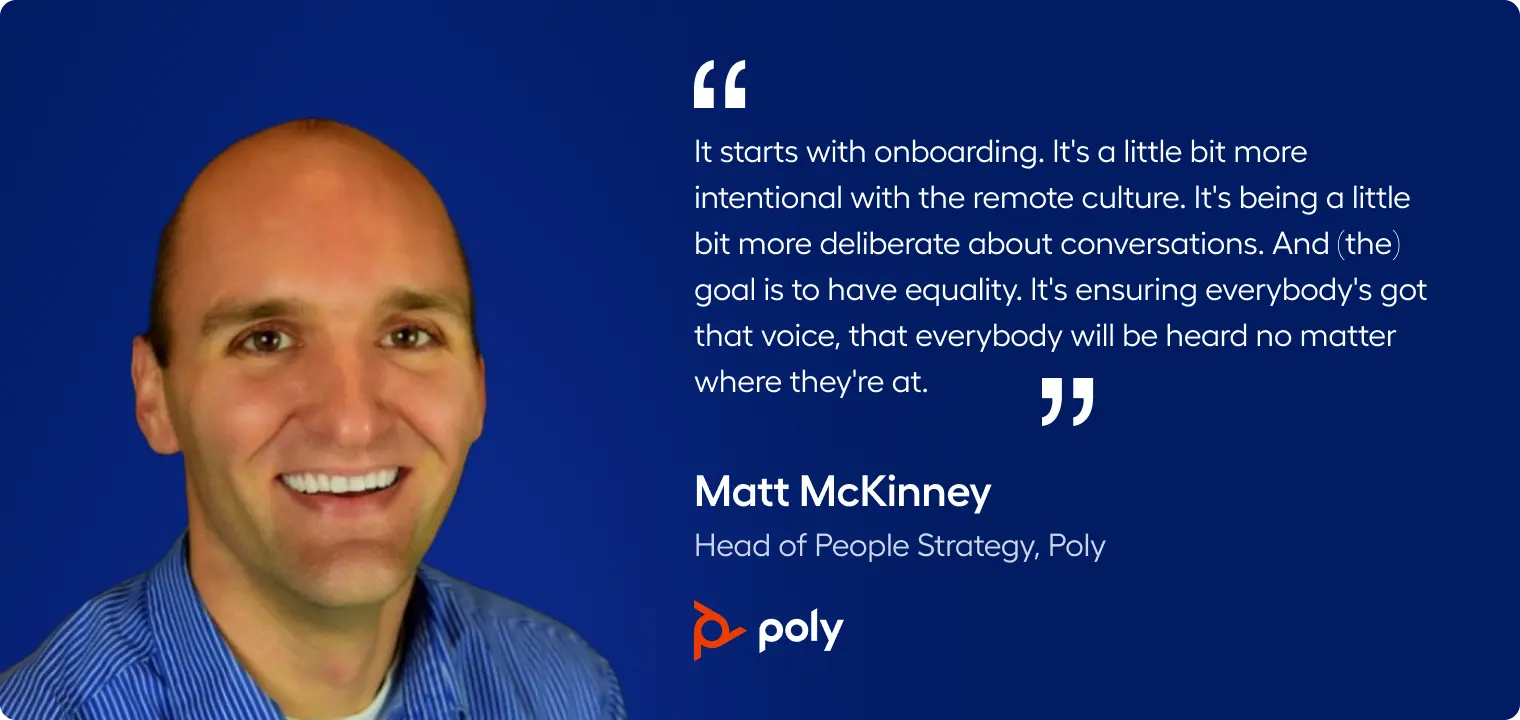 Doist's Head of Remote, Chase Warrington, who participated in the Ask Me Anything session on async communication, later revealed in his blog how quickly members at Doist were able to bond thanks to a simple addition to the onboarding process—revealing ten interesting facts about themselves.
Another oft-ignored aspect of a robust and effective onboarding system is documentation. It helps empower people to understand how your company operates—process, best practices, points of contact, and requirements.‍
"If I could go back to the beginning with a lesson, it would be to prioritize documentation" – Upwork.
5. Understanding Efficient "Remote" Departments ‍
"To win in the marketplace, you must first win in the workplace."  – Doug Conant.
The pandemic was an inflection point of epochal proportions for businesses worldwide. It thrust remote work upon everyone, whether they were prepared for it or not.
And as remote culture becomes more mainstream, departments that cater to this seismic change have assumed great significance.
Working remotely has its own set of challenges, especially with new-age systems that can help overcome problems that the remote setting poses. For example, helping team members overcome feelings of isolation and disconnection.  Or slacking off.
The "Remote" department's critical task is to enable this feeling of connection to get employees outside of their "bubbles."  A social calendar can help set a time for teammates to get together each month.
Trust, transparency, and thoroughness—incidentally Multiplier's core values—are other vital aspects that "Remote" departments help sustain. As Chase puts it in the Freedom Matters podcast, "You want to optimize for deep work, you want to optimize for people to disconnect from their tools, and focus on what moves the needle."
6. Prioritizing Asynchronous Communication
The focus of "remote" teams is no longer on how to ensure there are no gaps. Thanks to the pandemic-spurred boom in communication tools and distributed-work technology, companies have now pivoted to maximizing efficiency and collaboration.
A vital aspect of a winning formula is recreating the social connections that physical offices facilitated. It's crucial to understand how people can work best together while sitting in different countries and time zones.
The first step includes understanding asynchronous (async) workflows and communication and how to make it work for you. In an asynchronous company, team members are given agency to move projects forward on a schedule that suits them. 
However, the need for over-communication, recording meetings, and comprehensive documentation is central to async communication.
"A big part of a vibrant culture is a sense of belonging. Making sure everyone feels as if they have access to the same information at an equitable time," said Calin, underlining how async communications can be a significant enabler.
Increasingly, operating asynchronously is necessary even in co-located companies with team members on various floors or offices, especially when multiple time zones are involved.
At Multiplier, we measure results, not hours. Our all-remote settings encourage team members to live and work wherever they're most fulfilled.
7. Empowering People To Be Themselves
In a remote workspace, company culture may not be by design. It often is shaped by the way employees bond with each other, the tools that empower them, and the policies that bring everything together.
Fostering human connections helps build and sustain a strong culture. This is a process that starts with allowing people to be themselves.
It's quite natural to want a sense of authority or control over your teammates, especially in a remote setting. But conforming can have adverse effects both on performance and morale.
With globalized and distributed workforces, assumptions across race, gender, and nationality, among others, become a serious problem. Calin and Giles alluded to the perils of speculation while talking about the need to let people be who they are.
"It's giving permission for people to be who they are, even if who they are isn't necessarily a part of your culture," said Giles.
"I don't think we do enough to surface the differences between not just ethnicities, but the nuances of different cultures. Organizationally,  we're not training ourselves to highlight those differences and instead coach ourselves and our colleagues on how to empower each other to understand and embrace those differences," added Calin.
Realizing that merit and values are as significant as money helps companies invest and build the right infrastructure and nurture a sense of belonging and responsibility. 
The Running Remote 2022 conference emphasised the importance of leveraging a globalized and distributed talent to help overcome new age challenges. The seven key themes from the conference showcased how companies are thinking about the future of work and how we can make the most of it.
Embracing a work-from-anywhere policy helps future proof your company and minimize risks arising from unforseen events. If you haven't already started a transition towards a distributed, global workforce, what are you waiting for?