Ah, the elusive four-day work week. It's been a hot topic since 2022 with companies weighing the pros and cons of the four-day work week. Countries like Japan, the United States, Iceland, and others have tested it. The trial in Japan resulted in 40% improved productivity. Iceland's trial of a four-day work week without a pay cut improved well-being and productivity. And in the United States, job satisfaction was 45% higher for over 45% of participants, and 60% said it enhanced work-life balance among its employees.
These trials and studies indicate that a four-day work week has yielded an overwhelmingly positive result among the workforce.
The UK is the latest region to join the wagon and has concluded its pilot. The results reveal that the world's largest trial of the four-day work week is broadly consistent with existing global evidence, demonstrating that it is feasible, even favorable, in today's work environment.
Increased productivity, work-life balance and engagement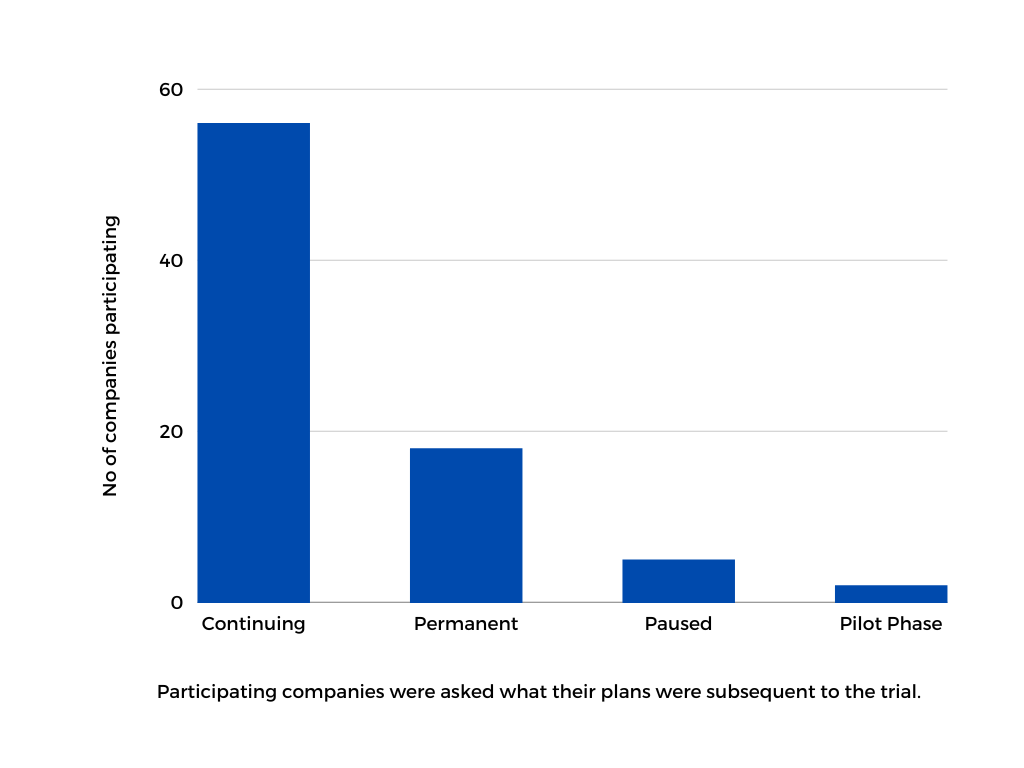 4 Day Week Global noted that of the 61 companies that participated, 56 continued with the four-day week (92%), with 18 confirming adopting the policy as a permanent change. Of the five that are not continuing, two have opted to extend their trials of shorter working hours. Three others have paused the four-day week in their organization for the time being.
4 Day Week Global also revealed that employees have been just as productive, if not more so, than they are in an entire week. Furthermore, employees who aren't burnt out tend to do more innovative work.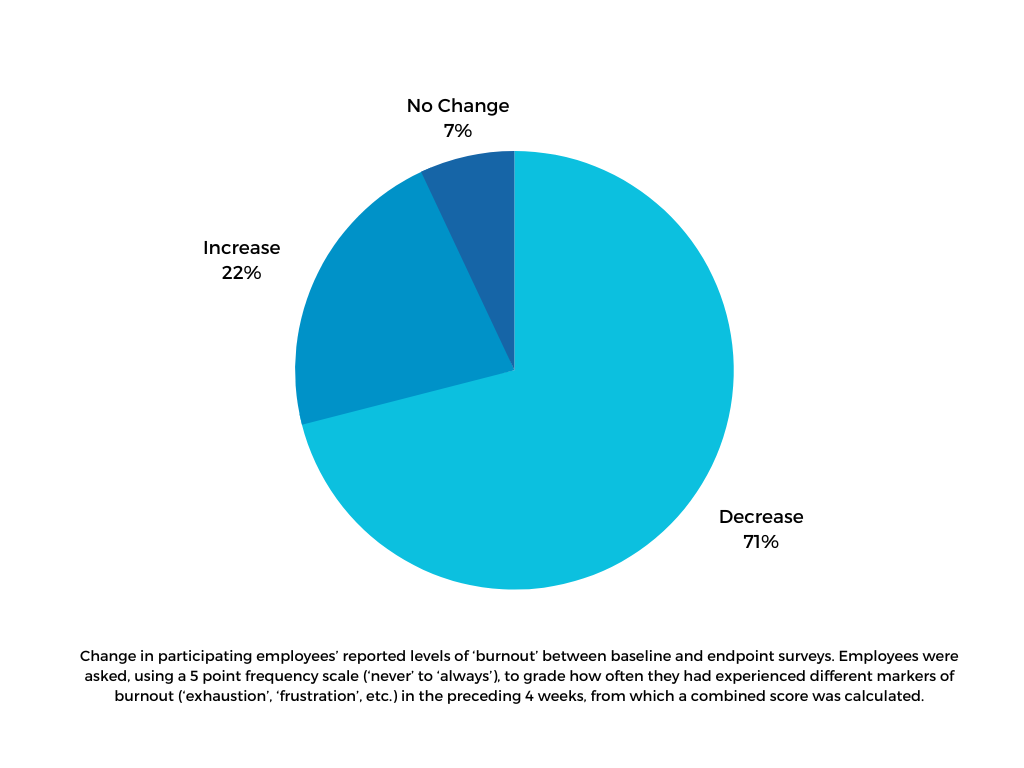 The research conducted before and after the trial revealed that 39% of employees experienced lower stress levels, and 71% noticed less burnout while working shorter weeks.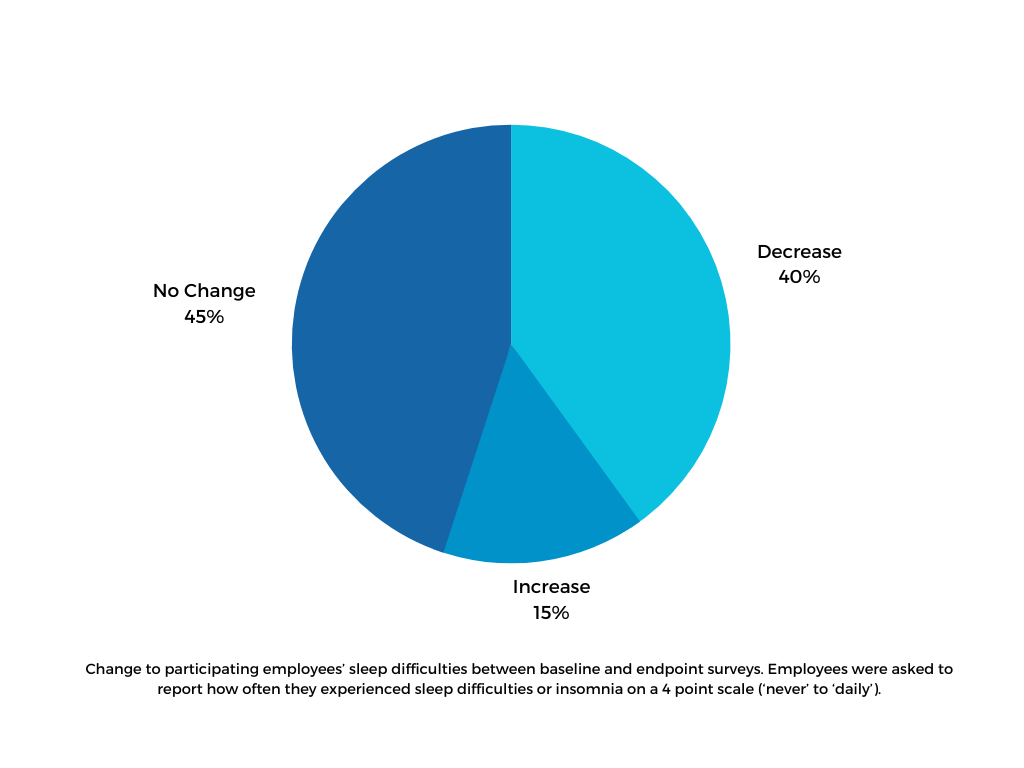 Anxiety, fatigue, and sleep issues all decreased while physical and mental health significantly improved.
Moreover, during the trial, work-life balance improved in many ways. Specifically, it became easier for 54% of employees to balance their jobs with household duties and responsibilities.  Similar experiments in Japan, Australia, and New Zealand have produced equally impressive four-day work week results.
Output-focused working was key to the success of a four-day work week
The findings from the trial yielded insights into how organizations planned to reduce their working hours without significantly compromising their business goals.
Output-focused work is an approach that prioritizes achieving specific results within a given time frame rather than just putting in a certain number of hours at work.
According to the trial participants, output-focused working was the key driver to the success of their four-day work week. Because they prioritized output over hours spent working, they noted that their employees focused on completing their assigned tasks efficiently.
Additionally, it allowed businesses to evaluate employees based on the results they produce rather than just the time they spend at their desks.
Should companies explore implementing the four-day work week?
So, is the four-day work week for better or for worse? Well, the benefits outweigh the drawbacks. However, there are some potential downsides to consider.
The four-day workweek may only be feasible or effective in some industries with operational requirements. For instance, industries such as healthcare, emergency services, transportation, and manufacturing require 24/7 operations and continuous monitoring, making it challenging to reduce work hours without adding more people to the workforce.
For example, during the trial, Allcap, an engineering and industrial supplies company, abandoned its trial two months early, saying they quickly ran into problems.
"As opposed to 10 normal workdays, we found that employees would have nine extreme ones – once they got to their scheduled day off they were exhausted. Once we factored in holidays, sickness and caring responsibilities, we also struggled to find cover for an employee on their rest day." – Mark Roderick , Managing Director at Allcap
Though this reflects a small portion of the trial's participants, the four-day workweek isn't an automatic solution for all; it is worth exploring for companies that want to improve employee satisfaction, well-being, and productivity.
Organizations need to weigh the pros and cons while considering their staff members' individual needs when deciding whether this would be the best option for them.
For example, instead of reducing a day in their employees' week, one may become more creative and offer means of promoting work-life balance, like no-meeting days, flexible work timings, setting fixed hours for the year, and more.
The shorter workweek may not be widespread, but there's momentum around the globe to keep it going. The results of the four-day work week in the UK may only be the tip of the iceberg. Companies should consider exploring this option to create a more positive work environment for their employees.