In 2022, as the world reemerged and entered a new era, Multiplier took it up a level in disrupting the EOR space to help businesses expand globally faster and more compliant than ever before.
Let's rewind and take a few minutes to celebrate the highs.
A Series B of $60M for Global Expansion
In March 2022, Multiplier celebrated a Series B fundraising of $60 million. The round was co-led by Tiger Global and Sequoia Capital India, bringing our total investment since being founded in 2020 to $77.2 million.
With this milestone, our valuation stands at a staggering $400 million in just under two years.
The capital raised this year has allowed us to accelerate our global expansion plans, introducing world-class product features. In the process, we are proud to have built a team of best-in-class innovators and professionals.
Multiplier's team grew to +340
On this topic, our team grew to over 340 team members across 34 countries with 55 nationalities in total. We are proud to have the team we do, each supporting one-another and embodying our 3 x cultural tenets of trust, transparency and thoroughness.
Say Hi ??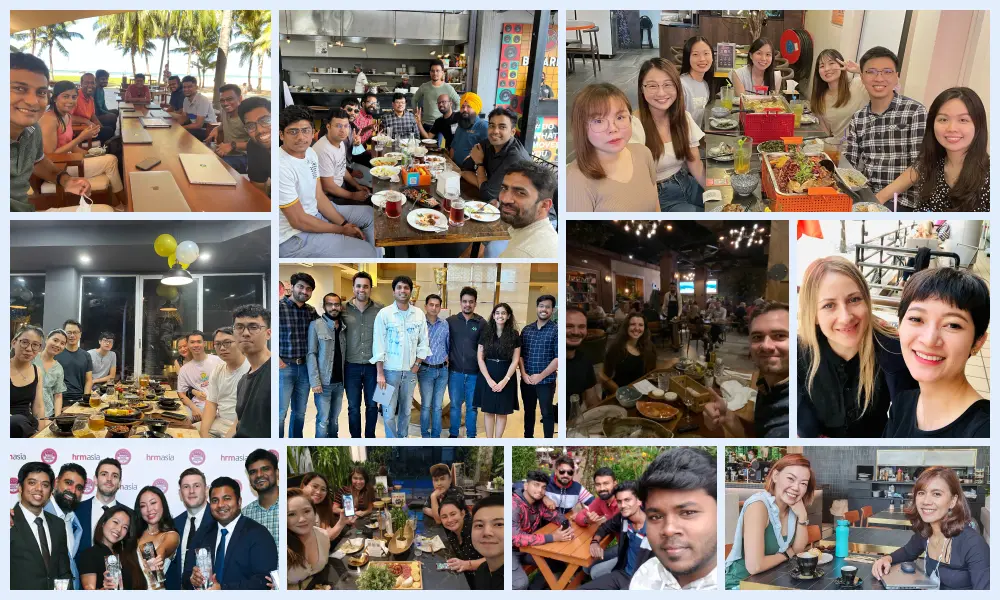 We Enabled Over 2000 Onboardings
We generated more than 19,000 employment contracts, enabling businesses to tap into diverse and brilliant talent pools across 160 countries.
30 New Product Updates
Simplifying global employment is what we do best, and in 2022 we made it our mission to make our customers' lives even easier by introducing a whole range of new features.
Highlights include:
Self sign-up
Our switch to make the platform more self-serve enabled customers to sign-up and generate an employment contract in record-time. There is no company in the world today who can customize, generate and sign a multi-lingual employment contract in more than 80 countries in just a few clicks and taking only 4.5 minutes from start to finish.
Benefits
We improved our benefits offering to help clients attract the best talent, including adding bonuses. Employers can also allocate ESOPs and customize vesting schedules. As well as this, clients can also now purchase customized and localized insurance plans for their employees with a few simple clicks
Freelancer payments
With Multiplier's freelancer platform, clients can quickly onboard, manage, and pay domestic and international freelancers. Our platform eliminates the need to work with international payment and currency exchange platforms. The dashboard also helps track crucial aspects like the number of hours worked and leaves taken.
Laptop Equipment Service
We introduced our Laptop Equipment Service in order to help customers streamline the onboarding process, supporting employee engagement and retention, all whilst dramatically improving operations. The new equipment service saves businesses the hassle of purchasing, assigning and accounting for IT equipment such as laptops and monitors for remote hires and overseas employees.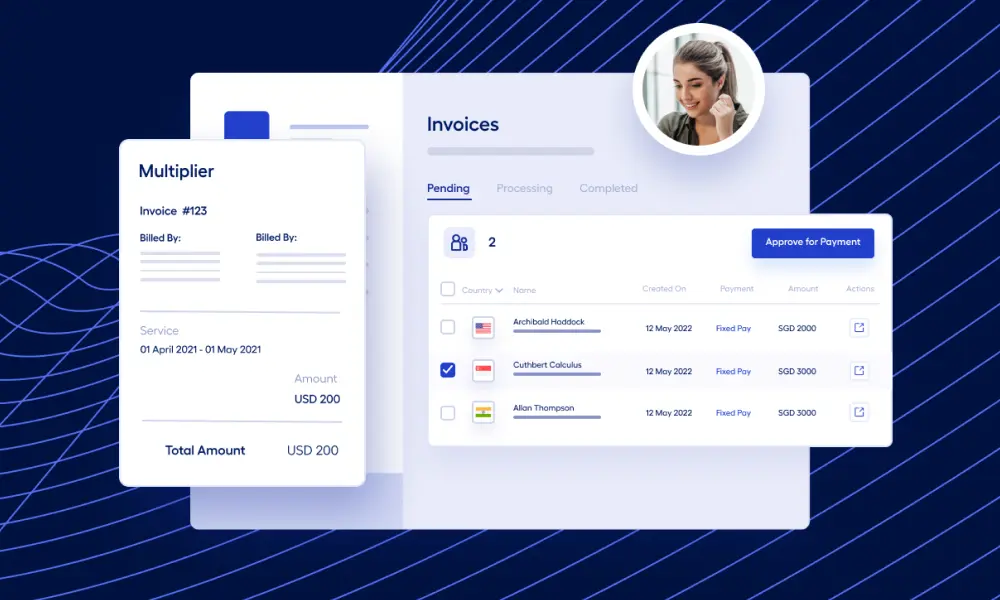 Multiplier direct-entities grew 214%
Whilst we provide our EOR solution in more than 160 countries, we have also made great progress with our global expansion plans. We are pleased to announce that Multiplier now has direct-entity ownership in 88 counties. Out of which, 60 of these were added this year alone.
We look forward to seeing our footprint grow even further across 2023.
Our online community grew +300%
This year we focused on getting to know and grow our online community and are pleased to end the year feeling a lot closer to you all. All 97,272 of you.
We went big on events
This year we attended 20 events in total, and sponsored 7 major events in Canada, Lisbon, London and Singapore including Web Summit, Running Remote and Unleash in Paris.
We look forward to meeting new faces and bringing our events calendar to life across more countries in 2023.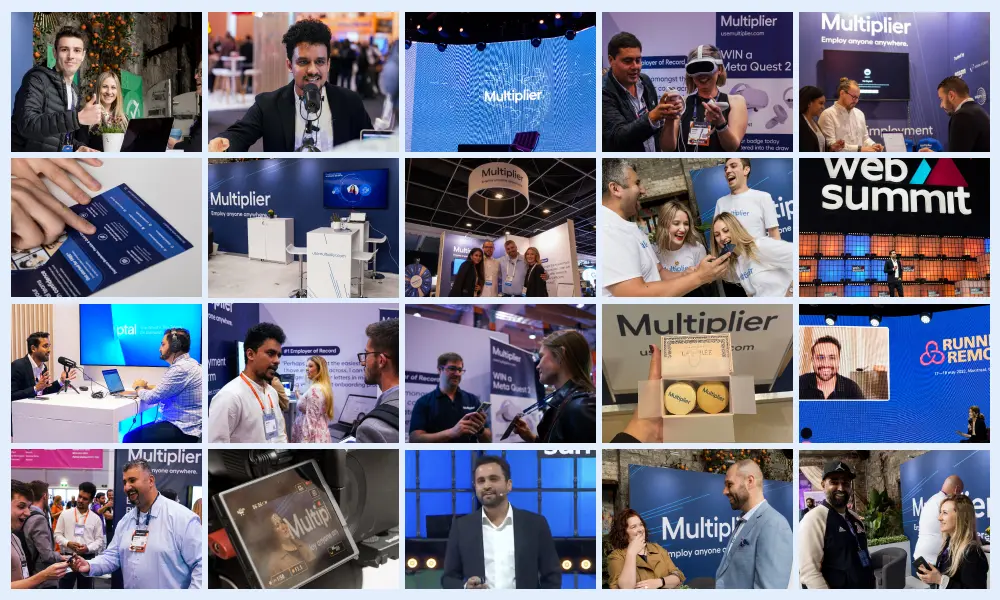 We took home 17 awards
Awards recognise the hard work and achievements of our people, which is why we've been immensely proud to take home a total of 17 awards this year, including being named a Leader in G2's Fall 2022 Grid® Report alongside winning big at the HRM Reader's Choice Awards, HR Vendors of Excellence Awards and winning a number of Capterra badges. This is testament to our amazing team and clients who we are extremely proud and fortunate to have with us.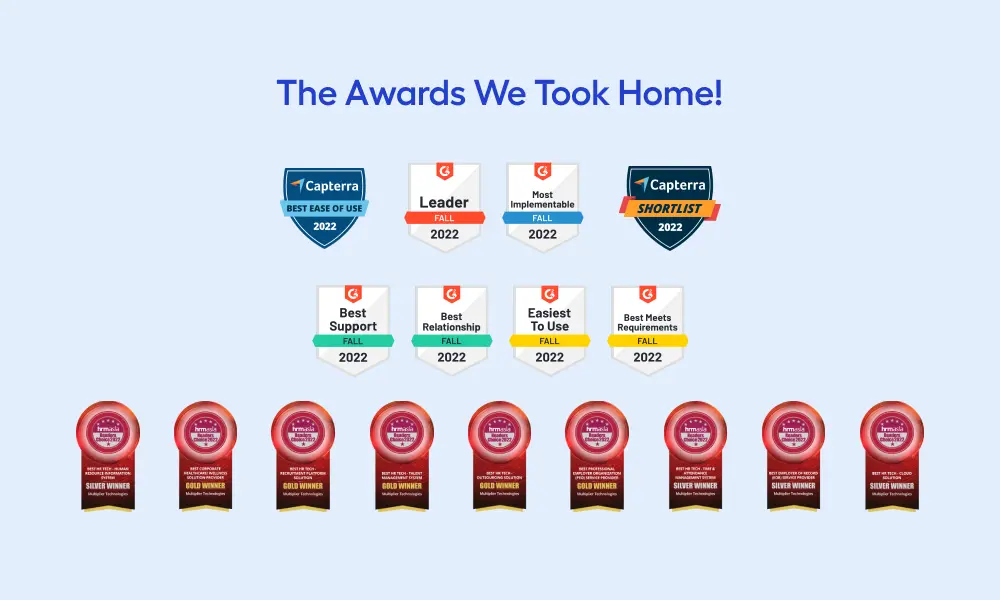 With 2022 closing in, we're filled with nothing but gratitude. Like many businesses, 2022 was packed with many highs and lows. Challenging the status quo shouldn't be easy otherwise everyone would be doing it. And we owe it all to our dedicated team members and clients all over the world.
Here's to an even bigger and better 2023.